Turnkey testing & collection labs
Start offering the most in-demand services today.
Expand your laboratory services or open a new lab altogether. Testing and collection services are in high demand, providing an opportunity to increase your lab's order volume and grow your business margins while providing an essential service to your community.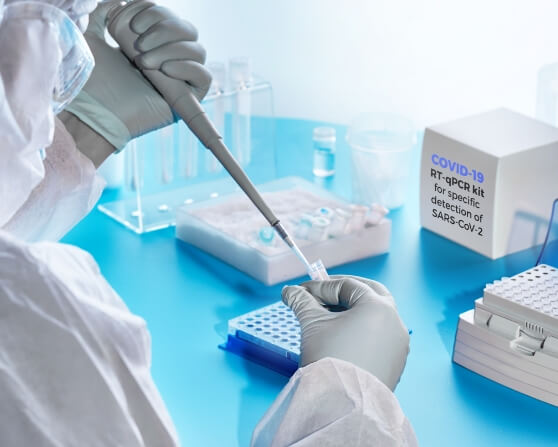 And how we make it happen.
Capture new lines of business
Take out the guesswork by leveraging our resources to make the implementation of additional testing lines a streamlined process.
Be prepared for certification
Our experience in regulatory and compliance requirements ensures that your testing & collection lab is ready from day one.
Avoid the common pitfalls most new labs experience
We provide guidance at every step, whether that's selecting instrumentation and software or developing standard operating procedures (SOPs) for your continued success.
Expand your team's capacity
We prioritize staff recruiting and instrumentation training, developing Standard Operating Procedures (SOPs) to ensure your team is prepared.
Reduce your risks and liabilities
Mock surveys provide clarity into your labs operational standing, allowing you to self-identify risks before they cause issues.
Expert advice to reach your business goals
A wealth of experience in laboratories and implementations ensures that your teams are prepared with all of the resources and tools necessary to support additional testing lines.
Open a COVID testing site
Viral testing and molecular labs are seeing rapid growth.
Take part in the efforts to combat disease in your community. Whether you are expanding into additional testing lines or creating a new testing & collection lab, we offer knowledgeable consultation and management services to ensure your success.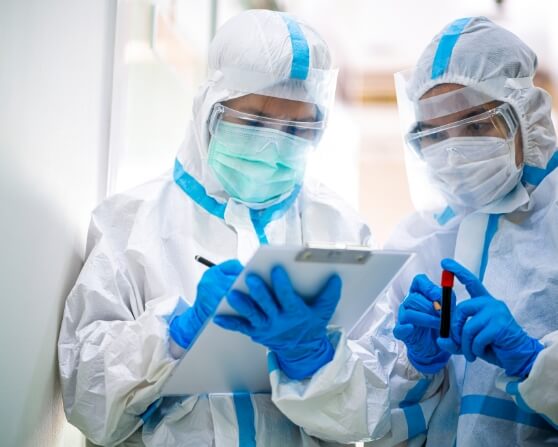 Trusted advice to support your growth
Expertise that provides a seamless transition from planning to execution.
Gain access to the latest knowledge and techniques in our industry. Together, we provide our clients with the resources they need to get their business off ground quickly, safely, and effectively.
Request a Free Consultation
We encourage you to reach out anytime. Our team is here to help answer any questions you may have to help decide what's right for you.
Frequently asked questions
Got a question? Take a look below
What happens after I request a free consultation?
After we receive your request, one of our highly trained laboratory specialists will follow up to identify your needs and answer any questions you may have.
Are the consultations for starting a lab in person or remote?
We offer our initial consultations both in-person and remotely. Depending on your future needs, we will make all necessary arrangements to support your business.
How soon can I start my free consultation, and do I need to get anything prepared?
It's encouraged to get in touch early in the planning phase to identify any blockers that may exist before they can present an issue. This helps us to ensure your lab and facility's regulatory affairs are assessed well in advance of any deadlines.
What happens after my free consultation with IQ Lab Consultants?
Our aim is to provide a seamless transition for your business, working around your schedule to have the plans, resources, and people in place at the right time to accomplish your goals.